Featured Homes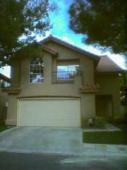 LAKES YEAR ROUND RESORT LIVING
Newport Beach lifestyle, boat, docks, fishing. Exclusive gated lakes community. Designers ultimate s...
Call: Mary Starr
Bed:3 | Bath:3 | Sqft:2200
$419,950
[more]
---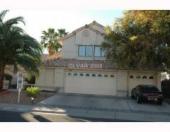 Impeccable!
Property being presented as a \"Short-Sale\". Spacious open floor plan, Family room with wet bar....
Call: Jim and Pat (702) 371-0825
Bed:4 | Bath:3 | Sqft:2,363
$285,000
[more]
---
TWO MASTER SUITES
HARD TO FIND TWO MASTER SUITES + 3RD BEDROOM*HUGE GREATROOM WITH ENTERTAINMENT NOOKS*ISLAND KITCHEN ...
Call: SCIMONE& KUHL TEAM 702-253-5011
Bed:3 | Bath:2 | Sqft:1814
$1,310,000
[more]
---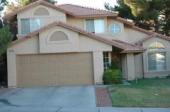 Best Buy!
...
Call: Jim and Pat (702) 371-0825
Bed:3 | Bath:2.5 | Sqft:1,928
$225,000
[more]
---
Las Vegas Nevada Real Estate News
This RSS feed URL is deprecated
(Fri, 27 Apr 2018 04:37:08 GMT)
This RSS feed URL is deprecated, please update. New URLs can be found in the footers at https://news.google.com/news
California real estate firm buys Las Vegas apartment complex - Las Vegas Review-Journal
(Wed, 25 Apr 2018 20:41:00 GMT)

First-time homebuyers struggle with low inventory, high prices in Las Vegas - KTNV Las Vegas
(Thu, 26 Apr 2018 16:43:46 GMT)

Ex-Las Vegas real estate agent indicted on fraud charges - Las Vegas Review-Journal
(Thu, 19 Apr 2018 16:03:52 GMT)

CityCenter To Sell the Mandarin Oriental Las Vegas for $214M - GlobeSt.com
(Thu, 26 Apr 2018 20:10:24 GMT)

Las Vegas Real Estate Market 2018 Report Shows Growth Until ... - Digital Journal
(Thu, 26 Apr 2018 17:54:11 GMT)

Las Vegas resorts relying more on non-gaming options, expert says - Las Vegas Review-Journal
(Fri, 27 Apr 2018 01:54:57 GMT)

Hot Las Vegas housing market picking up, but nowhere near 2000s - Las Vegas Review-Journal
(Sun, 22 Apr 2018 21:06:19 GMT)

US home prices up 6.3 percent in February, higher in Las Vegas ... - Las Vegas Review-Journal
(Wed, 25 Apr 2018 01:50:00 GMT)

Transit expert praises potential of light rail in Las Vegas - Las Vegas Review-Journal
(Thu, 26 Apr 2018 16:37:22 GMT)

Famous underground Las Vegas house to open to public — PHOTOS - Las Vegas Review-Journal
(Tue, 03 Apr 2018 01:40:20 GMT)